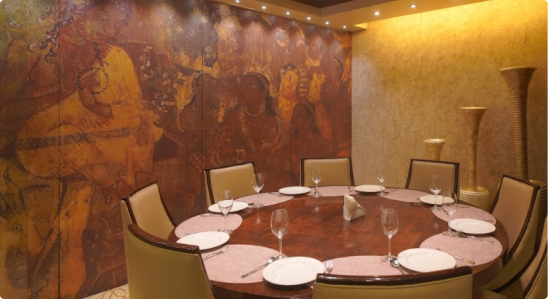 Time-honored cooking methods, signature ingredients and the most authentic recipes create a true taste of Tatva - the best pure veg fine dine restaurant in Hyderabad. An exotic culinary blend of diverse cultures, paying homage through a luxuriously crafted ambience and soulful experiences.
Tatva - Multi Cuisine Restaurant is a fine dining vegetarian restaurant in Hyderabad that serves authentic, uncomplicated and elegant dishes celebrating the culinary artistry of the world, while allowing the intricate flavors of each ingredient to take center stage.Our dishes imbued with a strong sense of their locale, are paired with a curated range of exquisite sake and exotic mocktails.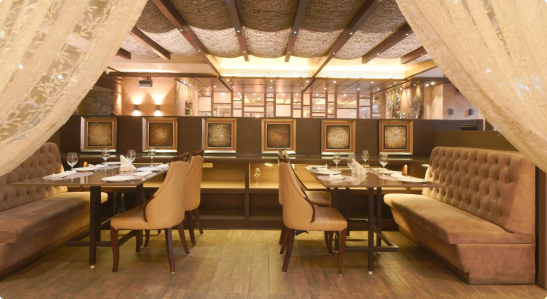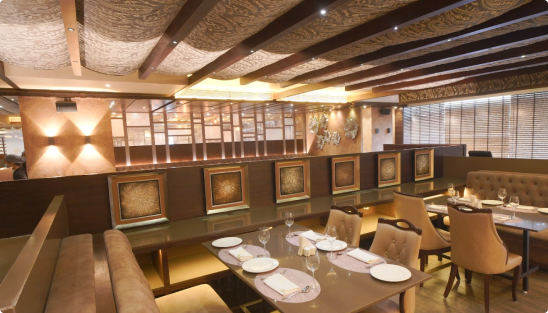 We offer a unique luncheon and dining experience for both locals and visitors. Those who love pure veg fine dining will enjoy the best multi-cuisine dining with new dishes. All our food is freshly prepared and cooked to order, so there is always something for everyone. A wide variety of world flavours are available on our menu, and all have a varying level of spice. In addition, we don't outsource anything except ice cream; everything, from the bread to the ice, is made in-house.
Our attentive staff ensures that your entire dining experience with us is stellar from beginning to end.